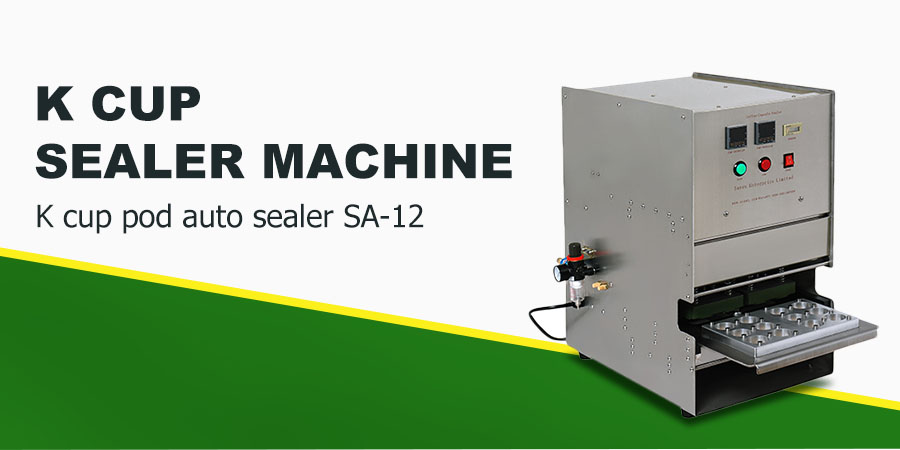 Default K cup Outer Diameter
51    mm
Default K cup Neck Diameter
45.5  mm
Default K cup foil lid diameter
51.7  mm
Cavities  Number
 12
Sealing  Way
Auto intelligent heat sealing
Working  way
Electrical+ Pneumatic
Sealing  Time
2 S
Sealing  Temperature
130--300 0C
Power
110V 50/60Hz  800W
Overall  Dimension
650*560*630MM
Gross Weight
80KG
Machine air tube
10mm  diameter
Kindly Note:

The default diameter of K cup and foil lid used in our machine are 51mm and 51.7 separately. If your K cup is another size,please let us know.

SANEU is coffee capsule packaging equipment manufacturer located in Guangzhou, China.
SANEU's business covers 30 countries and regions, 60% business from customers' recommendation. Our distributors located around the world can provide local service quickly.
If you have some problems about K Cup Sealer Machine, or want to know more details about k cup filling machine, k cup filling sealing machine, k cup packaging machine, etc. Welcome to contact us!